Meet the Experts: Mike Kvasnik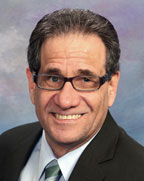 Michael Kvasnik is the Director of Business Development at Schwarz Forensics Enterprises. Mr. Kvasnik has been working as a sales executive in the area of forensics for 15 years. He has also played a key role in the invention, development, and implementation of novel products and services that have advanced the field. He has played a significant role in commercializing new technologies that have become the gold standard for collection of biological samples for use in forensic DNA identification. Mr. Kvasnik consulted with the Department of Defense on the development of the first DNA collection kit for identification purposes in the US military – this technology is still being used, with over 5 million samples stored. He is a member of ASIS (American Society for Industrial Security).

Mr. Kvasnik received a bachelor's degree from the University of Minnesota. He has specialty training in Law Enforcement and Forensics as well as Technical and Management training.