Meet the Experts: Aischa S. Prudhomme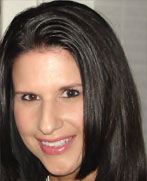 Aischa S. Prudhomme holds a Bachelor's degree in Criminal Justice with a minor in Forensic Science from Loyola University New Orleans where she graduated Magna cum Laude and is certified in latent print examinations (CLPE) by the International Association for Identification (IAI).

She has been working in the field of fingerprint and latent print examinations for the past 10 years, during which time she has received over 400 hours of external forensic training, analyzed thousands of inked and latent prints and has successfully identified over 4,800 latent print impressions in numerous criminal case investigations. She has also been qualified as a fingerprint and latent print expert and has testified over 88 times within 17 divisions of Louisiana's local and state courts.

Before becoming an independent forensic consultant and starting her own private consulting business, she was employed by the Jefferson Parish Sheriff's Office where she first began her career in fingerprint analysis as an AFIS Technician in the department's Fingerprint Identification Unit.

After graduating at the top of her Louisiana P.O.S.T. academy class and becoming a deputy sheriff, she quickly advanced in her career when shortly afterward she was promoted into the crime laboratory's Latent Print Unit as a Latent Print Examiner, for which she has been credited with organizing and building into the unit it is today.

During her tenure as senior analyst and technical advisor within the crime lab's Forensic Identification Division, she was given the opportunity to receive quality assurance training with Forensic Quality Services (FQS), becoming a lead auditor on the lab's internal audit team where she was responsible for monitoring the lab's standard operating procedures and assisted in maintaining its ISO/IEC 17025 quality assurance accreditation standards.

"I am committed to providing the forensic community with the highest level of standards, ethics, and adherence to all quality assurance protocols as set forth in the industry, and in the work that is conducted by me. I will accept nothing less…and neither should you!"
-Aischa S. Prudhomme, CLPE