Meet the Experts: Dwane S. Hilderbrand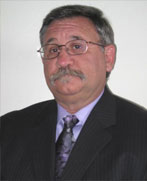 Dwane S. Hilderbrand retired from the Scottsdale Police Department's Crime Laboratory with 25 years of faithful service as a Criminalist III, and has more than 38 years of experience in forensic science and law enforcement. He is recognized by the International Association for Identification (I.A.I.) as a Certified Latent Print Examiner, Certified Footwear Examiner and Certified Senior Crime Scene Analyst.
Dwane presently owns and manages a small private forensic identification training and consulting business in Scottsdale; Forensic ITC Services. Dwane has personally designed, implemented and taught training classes for Everest College, Scottsdale Community College, National Forensic Science Technology Center (NFSTC), Sam Houston State University and many law enforcement agencies through-out the world.
As a laboratory analyst and crime scene investigator, Dwane's field of experience includes detection, collection, preservation, examination and comparison of footwear and tire track evidence, latent prints, physical matching, bare foot examination and comparison and crime scene investigations. Dwane is also an exceptional photographer. Due to his expertise in footwear and tires, Dwane has been invited to speak at many conferences both within the United Stated and in various foreign countries.
Dwane has also been asked to work and assist various mystery writers.
Dwane has worked and testified in many high profile cases, within the US and foreign countries, both for the prosecution and defense. He testified in a murder trial in Kingston, Jamaica in the first footwear identification in Jamaica history in 2009 and in 2010 for the Anguilla Island Police Department.
Dwane published his first of three books in 1999, Footwear, The Missed Evidence: The forensic guide to documentation, collection and preservation of footwear evidence. He has also written and published many articles related to latent prints and footwear examination and comparisons. Dwane is an accomplished lecture, teacher, instructor and presenter.
Dwane served 9 years on the International Association for Identification's (I.A.I.) Board of Directors and 10 years on the International Footwear and Tire Track Subcommittee. Dwane has also served on various other committees' within the I.A.I. and with his state division. Dwane earned and was awarded a BS degree in Business Management from the University of Phoenix and a Master's Degree in Education from Northern Arizona University both with honors and distinction. He has been awarded the Distinguished Member award from the International Association for Identification, the Scottsdale Police's Meritorious Service award and Member Emeritus to the American Society of Forensic Podiatry. Dwane has received numerous awards and citation through-out his career including; letters of commendation from the Crown Prosecution and Crown Defense, Kingston, Jamaica, the Crown Prosecution from the Anguilla Island Police Department, former Congressman John McCain and former President Ronald Reagan and appreciation awards fromthe National Bureau of Investigations in Vantaa, Finland and the Switzerland Police Force.
Dwane has also served on or belonged to many other governmental boards and community service organizations, including the Federal Mass Disaster Team, Southwest Association for Forensic Scientist, The American Association for Laboratory Accreditation, American Society of Forensic Podiatry and the National Academy of Forensic Science. He is presently a lab inspector for A2LA FEAC accreditation.
Dwane and his wife, Donna are residents of Scottsdale, Arizona and have two children; Jennifer Lynn and Jason Christopher. Dwane has served his community as a certified umpire for District 6 Little League, a coach for District 6 and served on the District 6 Little League Board of Directors. Dwane has presented many classes in forensic science within the Scottsdale/Phoenix/Paradise Valley school districts from 6th grade to 12th grade.