Meet the Experts: Lisa Brauer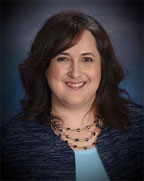 Lisa Brauer, PhD --- Director of Scientific Communication and Training Development.
Lisa Brauer has been working as a subject matter expert, biomedical writer and instructional designer, and research consultant for clients in academics, government, pharmaceutical and medical device industry, and private companies geared to lay audiences for more than a decade. Prior to that, Lisa received her PhD in psychopharmacology from the University of Chicago in 1994 and spent 10 years as a faculty member and research laboratory director at Duke University and University of Minnesota Medical Centers. Over the past 10 years, Lisa has worked in more than 30 different biomedical/science disciplines, including both basic and clinical science. As both a faculty member and a consultant, Dr. Brauer has designed, written and been awarded numerous NIH grants, has published more than 25 journal articles or book chapters as a named author and many more as a contractor. Dr. Brauer has served as Scientific Director and Medical Director for two large companies and has served on NIH and VA grant review committees. She also reviews manuscripts for a number of journals. Lisa served on the Institutional Review Boards at two major universities for nearly a decade and has worked with FDA and other regulatory agents on behalf of clients. Over the past several years, Lisa has brought her science background, writing, research and training expertise to nonmedical pursuits including law, forensics and marketing. Lisa will oversee all SFE deliverables related to scientific communication (grants, manuscripts, technical manuals, presentations, etc), research and training.